March 15, 2018 9:12 am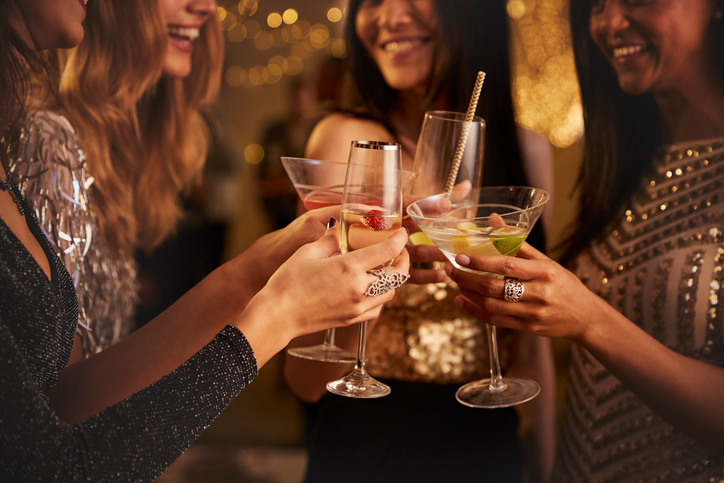 One of the best ways to ease into home entertaining is the cocktail party: it's festive, yet relaxed, and saves you the stress and expense of providing a full-course meal. A cocktail party also places understood parameters on the length of the party, denoting an affair that takes place prior to dinner.
If you're new to cocktail parties, however, it's easy to get tripped up in the do's and don'ts. Here are some great tips from the experts at epicurious.com for making your cocktail party a great success:
Keep the guest list in check.
While too few people will make any party a bust, cocktail parties should be fairly intimate in nature as opposed to an all-out bash. Aim for a dozen or so guests.
Streamline the cocktails.
Have enough beer and wine on hand to accommodate your guests, then make your party festive by serving one or two specialty cocktails to suit the season, such as margaritas and cosmos in summer, or Manhattans and martinis in winter. Pre-mix your specialty cocktails and have them available in decorative decanters or pitchers so that guests can help themselves.
Have enough food, but not too much.
Resist the urge to go overboard on food by keeping in mind that guests are not expecting dinner. Prepare a couple of hot hors d'oeuvres, then make the rest no-prep items, such as olives, seasoned nuts, one or two fine cheeses, and crudites.
Do all your prep in advance.
Most importantly, make sure all your work is done in advance so that you can actually participate and enjoy your party. Make your hot appetizers ahead of time, place everything out before guests arrive, including small plates, napkins, water and anything else that might be needed so that you're not running around handling requests. All that's left to do? Enjoy!
Published with permission from RISMedia.